E-commerce is the fastest growing retail channel and is expected to become surpass grocery retail by 2022.
Shopping habits have changed drastically over the past decade, and today, people are comfortable buying almost anything online because of just how convenient, affordable, and safe it has become.
But while there are certainly plenty of opportunities for those that want to start an e-commerce business, success isn't a given.
Many online stores struggle with attracting new customers and growing their revenue, and that mostly has to do with the fact that their entire e-commerce business model isn't optimized to achieve growth and satisfy the increasing demand of their target audience.
But what can be done?
Well, in this article, we'll explore a few actionable ways that can help you to increase e-commerce sales and gain an advantage over your competitors.
Revamp Your Email Marketing Strategy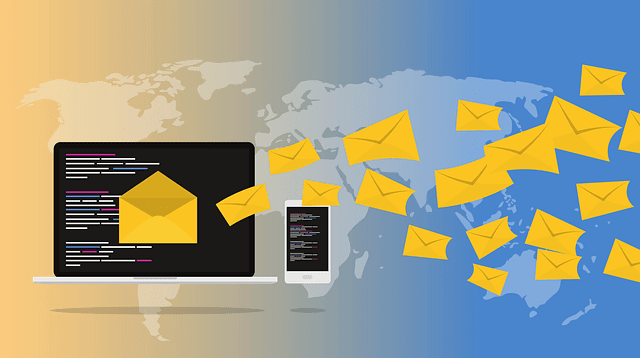 Making a sale on your first interaction with a prospective client is challenging – even if someone is actively looking for the products that you're selling, there's no guarantee that they'll come back to your site after the initial visit and won't just buy from the competition.
That's where an effective email marketing strategy can be so powerful.
It allows you to capture your site's visitors onto an email list and engage with them multiple times, dramatically increasing your chances of converting them into customers.
But although most e-commerce business owners understand the potential benefits of email marketing, few of them actually know how to use it effectively and get the most of what it has to offer.
Email marketing can account for as much as 23% of your sales and provides the best ROI, but many online sellers focus on generating more traffic to their site, which doesn't produce nearly the same results.
But how can you improve your sales using email marketing?
Well, the first step is having a way to capture leads at a better rate.
You need to create a compelling opt-in form, incentivizing people to join your list with exclusive deals, special bonuses, or valuable information that can improve their experience with your product.
If you want, you could even consider creating separate landing pages or pop-up opt-in forms that get seen by all of your visitors so that you can convert a higher percentage of your visitors.
Some e-commerce sellers have even found success by using YouTube end screen templates to create call-to-actions, asking people to subscribe or to join a list.
Next, you must look at the emails themselves and plan them out in a way that engages your subscribers at the right time.
For instance, sending abandoned cart emails has been proven to be extremely effective in helping you drive your sales up – many people get distracted and aren't able to complete their purchase even though they intended to buy.
Another thing you must figure out how to reward your subscribers for joining your list.
An easy and effective approach is to offer them exclusive deals, but if you want to take it to another level, you should provide personalized deals based on their shopping habits and past behaviors – this will not only make your list more valuable to them but will also help you improve your email open rate and achieve better conversion numbers.
Optimize Your Checkout Process
Having a smooth and simple checkout process is one of the quickest ways to give a boost to your conversion numbers and overall sales.
You'd be surprised at how many people will decide that buying from you is not worth the hassle if they have to jump through hoops to make the purchase.
A simple yet very effective way to simplify your checkout is to remove the need for the buyer to register.
Sure, it would be nice to have every buyer sign up, but the truth is, it isn't at all necessary, and many potential buyers may not be willing to put in the effort to fill out all of the forms.
Instead, you should offer an option to "Buy as Guest" alongside the option to register – while a lot of the information that they input, such as their personal data or address, will be similar, they won't have to confirm any emails, which removes steps from the process.
Another crucial aspect is having a range of payment methods and including those that are the most popular with your audience.
Having the option to pay by card is a given, but you should also look for e-commerce solutions that allow adding PayPal, Stripe, Payoneer, and any other of the more popular options that you think your target audience would prefer.
Finally, try to make the process as simple as possible by reducing the number of steps and only requiring the essential information, since, as we already discussed, it's better to make a sale with less information than to lose that customer forever.
Use Upselling & Cross-Selling
One of the main reasons why Amazon now controls half of the U.S. e-commerce market is its ability to cross-sell and upsell to its customers.
If you ever shopped on their site, you probably noticed how well they place similar offers, related products, and potential upgrades that you may want to consider for all of the items that they have on sale.
And the truth is, these suggestions are usually quite helpful – whether it's an electronics item that improves the use of the main product, or a related book that helps to expand on a subject, these suggestions aren't just a sales tool, they actually provide the visitor with a better shopping experience.
Today, there are numerous product recommendation solutions for e-commerce that can help you group products according to their categories and types, but you should make sure that you think through the strategy that you'll be using and keep analyzing your audience to see what they respond to best.
Taking a more proactive approach is also necessary – you could even consider including exclusive bundle deals for buying a few products at once, or a special discount if a person decides to upgrade.
Improve Your Customer Support
Customer support is an integral part of succeeding with e-commerce.
No matter how smooth your shipping fulfillment process or how well-optimized your website, bad customer experiences are bound to happen, and the way that you are able to deal with them will define how successful your online business can become.
Unfortunately, customer support is where a lot of online stores fall short – they feel like it requires too much resources and opt for the lazy approach of dealing with complaints via email and taking days to respond to issues.
The good news for you is that if you can develop a customer support system that can match or exceed your audience's expectations, you can develop a reputation in your marketplace and start attracting customers straight from your competition.
But how to make your customer support the best in your niche?
Well, you might be surprised to learn that if you implement a few key aspects, the entire process doesn't have to be complicated nor expensive.
First off, you will need a dedicated staff or person to handle customer complaints, depending on the number of daily orders that you receive. Trying to do it on your own or putting the responsibility on someone who has other tasks as well is guaranteed to result in poor experiences for your customers, as providing excellent support requires a full commitment from the person managing it.
Next, you must ensure that you are available on more than one platform – people may reach out to you not only on your site, but also through social media, or even on review sites, so you need to monitor activity and respond promptly if you don't want to receive an avalanche of negative reviews.
Finally, when dealing with customers, you need to be able to actually help them – this means that whoever is responsible for solving issues must have a good understanding of how to quickly address various situations and have the resources to look up or share with the customer.
You should consider using knowledge base software for establishing a resource base for all of the most common issues and questions so that your support staff can reference it or even share a link with the person that they are helping.