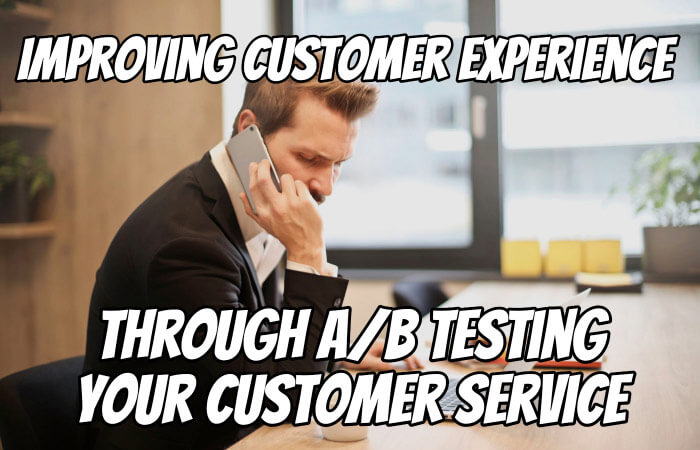 Multivariate testing (including A/B testing) is a technique used to identify the best performing campaigns on your marketing inventory. Such testing tools can be used to identify the ad copies, landing pages and even Call-To-Action (CTA) buttons that perform the best.
The way to do this is simple – marketers pick two or more variations of the component to optimize (ad copy, landing page, etc.) and make these variations available to a random group of website visitors who belong to the same demographics. The conversion rate (or any other predetermined metric) is measured and the variation that has the worse metric is discarded in favor of the better-performing variation.
Multivariate testing is a fantastic technique to measure customer experience and satisfaction metrics. Let us take a look at some ways we can achieve this.
NPS Tracking 
The Net Promoter Score (NPS) is one of the best ways to evaluate customer satisfaction. However, the timing of your question can influence the rating. For instance, asking a customer soon after they purchase your product could elicit a higher rating compared to asking them soon after they call you for a support request.
It is a good idea to segregate the NPS scores derived from customers at various stages of the buyer journey and track them separately. This way, it is possible to know the bottlenecks in delivering great customers experience and the objective should be to fix CX issues at this stage of the buying process first.
Live Chat – Passive Vs. Active
If you run an online store, a live chat tool can be an incredibly useful way to assist customers during their shopping experience.
There are two ways to implement live chat – you may either activate a live chat message soon after the customer visits your site, or simply link to a live chat page. In the latter case, the customer may not notice the live chat option unless they are looking for a support channel to reach your business. Both these alternatives have their pros and cons.
By actively triggering a live chat message, you help your customer engage with you more frequently. This can, however, be distracting and could potentially bring conversions down. In the alternate scenario, customers are not distracted by a chat message although the option can be easily missed by a prospective customer who bounces away. Measuring engagement and conversion from these two alternate channels should give you an idea of what works better for your customers.
Phone Support
An American Express survey report found that nearly two-thirds of customers hang up their phone if they are not able to talk to a real person.
Phone support is an irreplaceable component of a business. What your agent says or does not say can often determine the satisfaction of your customer and directly influence their future engagements with you.
A well-trained support executive follows a pretested script to understand the customers' problems and helps fix them. Identifying the right script to follow can be a challenge though.
One way to do this is by preparing different script variations to address each of the most common customer support requests. For instance, if you are an apparel retailer, you could create mutiple variations of script each for complaints such as "˜wrong size of product', "˜damaged apparel', "˜item does not look like advertised', and so on. Now test these different scripts for each of the complaints to measure the effectiveness of the script not just in solving the customer support request, but also in improving the NPS score from the customers. Pick the most effective scripts and test them against newer variations of the script.
Customer satisfaction and experience management is a never-ending process. Consequently, testing the best performing scripts and features is a continuous process too. Multivariate testing methods help businesses identify what works for customers best and thus sets them on the path to delivering better and optimal experience and satisfaction. 
About the Author:Â Anand Srinivasan is the founder of Hubbion, a free to use project management app for SMBs. Hubbion has been ranked in the top 20 in its category by Capterra.