What is the best definition of customer service? While managers may disagree about the semantics, it basically boils down to this: Good customer service means doing everything you can to give your customer what he or she wants, and if that simply isn't possible, doing everything you can to find a reasonable alternative that meets that person's need.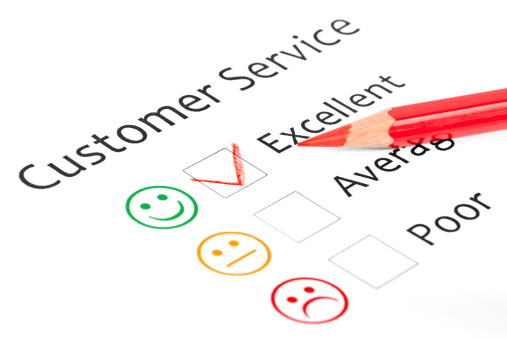 You want all of your surveys to look like this!
Sometimes this means that, in spite of what every customer service agent is taught, the customer isn't always right. Sometimes it means being more honest with your customers than they might ordinarily like. A lot of the time, it might even mean being honest enough to cost your company a sale.
Yeah. It seems really counter-intuitive. As a customer service agent, you were taught to keep your customer as happy as possible so they will keep buying things and feel good about those purchases.
Recent studies, however, have proven that being honest and denying your company the short-term sale actually builds loyalty and more sales over the long term.
In a recent article published by Direct Marketing News, Ernan Roman points to the example of cellular providers telling their customers when those customers are nearing data or text message limits. It would be easy enough to allow the customer to simply go over the limit and then rake in the big bucks in overage charges. Ultimately all that does, though, is send the customer running to any other cellular provider with a better policy. Alerting the customer to the approaching limit to keep him from going over builds trust.
Why?
For one thing, it proves that the company cares more about the customer than it does its bottom line. Nobody likes to be made to feel like a wallet with feet. Respecting the customer's plan and potential budget issues keeps this from happening.
For another, it allows the customer to keep his control over the situation. The power to prevent an overage is completely within his control. If he chooses to keep chowing down on data, then any overage charges are his own fault, and he will know this.
How does this apply to you?
Studies have proven that telling your customers what you are doing, telling your customers when something they think they want might not be within their best interests – even when it costs you a sale in the moment – is the best thing you can do.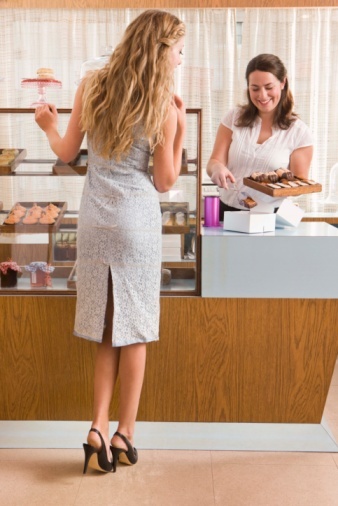 "Just to let you know, the creme-filled ones have dairy, sugar, and about a zillion calories!"
This does not mean, however, that you should tell the plus-sized lady holding a size zero dress, "Oh, honey, no; you're too fat for that."
Instead, try, "Wow, what a great dress! I've found, though, that it can cling in weird places if you get the wrong size. Let's get a variety so you can see how different sizes look on you."
See: You're still telling the customer the size she's holding might not do the trick. You're allowing the customer to keep her dignity. You're allowing her to make the choice she wants to make. You're also alerting her to problems with the garment.
Honesty requires you to focus on the person instead of on your store's Units Per Transaction (UPT) metric. This is only going to be good for your business as long as you can figure out how to do it eloquently.
About the Author
Erin Steiner is a freelance writer from Portland. She writes about business topics, personal finance, and geek/pop culture. Like most English and Theater majors, she spent copious amounts of time working in customer service positions after college.