When it comes to making customers happy, it's the little things that count. A customer is more likely to remember a shopping interaction filled with feel-good incentives and experiences than one that was just mediocre.
While being mindful of the actual customer's needs is extremely important, paying attention to the needs of the people they are shopping with is just as important. For example, if a customer is shopping with kids, paying special attention to the little ones and being mindful of their needs will make for a happy customer.
Why will paying special attention to your customers children make them happy? Because it shows that you are paying attention to their specific needs. As a parent, it can be a little trying shopping with children.
Showing that you care about a customer's children will not only communicate that you understand the customer's position, but it will also show that you are willing to go a step above and beyond your job in order to make the kids happy. And, as we all know, the happier your clients are, the more likely they will be to return to you for their future needs.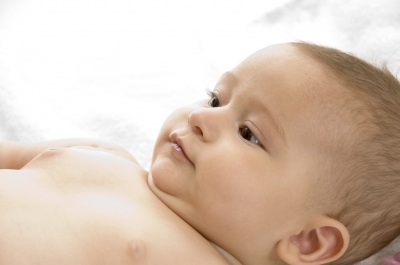 How can you pay special attention to the children who enter your store? Here are a few tips and tricks:
Be Friendly
The easiest way you can be attentive to your customers' children is by being friendly. When you see a child enter your store, offer a pleasant greeting. If the child is shy, stand off a bit, but still remain friendly. If the child is outgoing, see if you can interact with him further. Perhaps consider showing him some of the things in your store, or asking him about a toy he is playing with.
Offer Activities
If you have a store that allows for kid-friendly activities, provide them. You could fill baskets with coloring sheets and crayons and set them on top of a child-sized table. Turn a corner of your store into a kid zone, complete with puzzles, toys, and books that little ones can play with while parents shop.
Offer a Child-Minding Service
If you own a business that requires parents take a good deal of time shopping – a furniture store, perhaps – offer a child-minding service. Hire someone to watch over children in a kid-friendly zone while parents are shopping. Doing so will make both kids and parents happy.
Being attentive to your customers is of utmost importance, but being attentive and compassionate toward their children will knock them off their feet and make them sure to return to you time and time again.
About the Author
Bridget Galbreath is a well-versed writer, former early childhood educator, and parent. She has ample knowledge about keeping children happy and children's products, including strollers and various others.